Get Tickets Via Pay Pal Now Below!


ASIANMODELPALOOZA 15 LIVE!
Special 15th Anniversary Extravaganza!

8:00 Pm –5:00 Am Saturday May 30th 2015 @
Deja Vu On Main 1800 Main St. Downtown Los Angeles!
Bring Camera! (Film &Digital Ok ,No Video Camera's Allowed)
See Line Up Now! http://asianmodelpalooza.com/
"Every year,over 100 Top Asian models strut their stuff at the annual Asianmodelpalooza! Asianmodelpalooza! 2015 takes place at The All New Multi-Million Dollar Totally Nude Deja Vu On Main in Los Angeles ! (1 mile from Staples center).
With some of the hottest Asian models on the page,screen,and internet,Asianmodelpalooza! is sure to satisfy!
Tickets to Asianmodelpalooza! in 2015 cost about $41 each. Reserved 1st and 2nd row seats at Asianmodelpalooza! range from about $99 to around $129."
Yes,This Legendary Event Returns to the City of Angels Saturday May 30th 2015
What:Asianmodelpalooza 15
When: Saturday May 30th 2015 8pm-5am
Where:Deja Vu On Main 1800 S. Main St. Downtown Los Angeles,Ca 90015

Parking:Only $5.00 for White Glove Valet Service or Self Park in our giant secure lighted parking lot 1 block S. of Club
(Club is Located 1 mile from Staples Center in Historic Downtown Los Angeles)
Get tickets Now!
http://asianmodelpalooza15.eventbrite.com/
Follow us On FB &Twitter 500+ Free Pics &Video's!
http://www.facebook.com/Asianmodelpalooza
http://www.twitter.com/AmpFest
More Info here
http://asianmodelpalooza.com/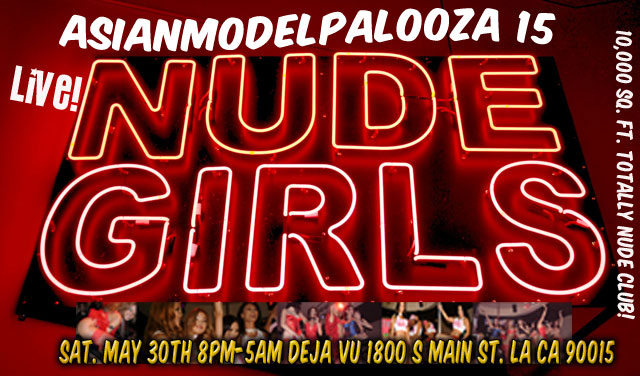 Asianmodelpalooza 15 will be held at the nicest Fully Nude Club In All Of Southern California! Brand New!
Click Below for a 360 tour!
Déjà Vu Showgirls (On Main) – Los Angeles
Clearly one of the most desirable destinations on California's west coast is the City of Angel's,or better known as Los Angeles. This historic landmark with all of it's contributions to the other 49 states is in midst of a downtown facelift and overall refurbishment. There is currently so much going on,that it is hard to find a place to begin. In the Entertainment District is the awe inspiring Nokia Theater/L.A. Live,a 7,100 seat indoor venue with 120 events per year.
L.A. Live is a four million sq. ft./2.5 billion dollar sports,residential and entertainment center adjacent to The Staples Center. Which,is home to several sports franchises such as the L.A. Lakers,L.A. Clippers and the NHL's L.A. King's. It has also hosted eleven Grammy Awards Show's and countless concerts and performance's. Also on tap is the Los Angeles Convention Center,a 54-story,1,000 room convention headquarters hotel. It combine's J.W. Marriott and Ritz-Carlton brands and 224 luxury condominiums.
But one of the biggest splashes to hit this star-studded stretch of real estate is the unrivaled Deja Vu "On Main." Located at 1800 South Main Street in the heart of downtown. Here you will find a vast gentleman's club that is clearly a specimen of flattering attractiveness. This latest addition to the already budding club conglomerate is brand-spanking new and definitely the lap of luxury. The two-level,10,000 sq. ft./ 336 capacity show club is cocked and loaded and full of mind-boggling amenities.
The design is edgy,historic and first-class. From the minute you pass through the vast entryway and flickering crystal chandeliers,you notice the imported marble and the sweet smell of success. Its five star service starts off every evening with a bang,with the white glove treatment fully in effect. On the street level you will find the main stage and plenty of relaxing seating of all types. A stable of stunning showgirls dot the entire establishment,with plenty of curvaceous company commandeered at the drop of a hat.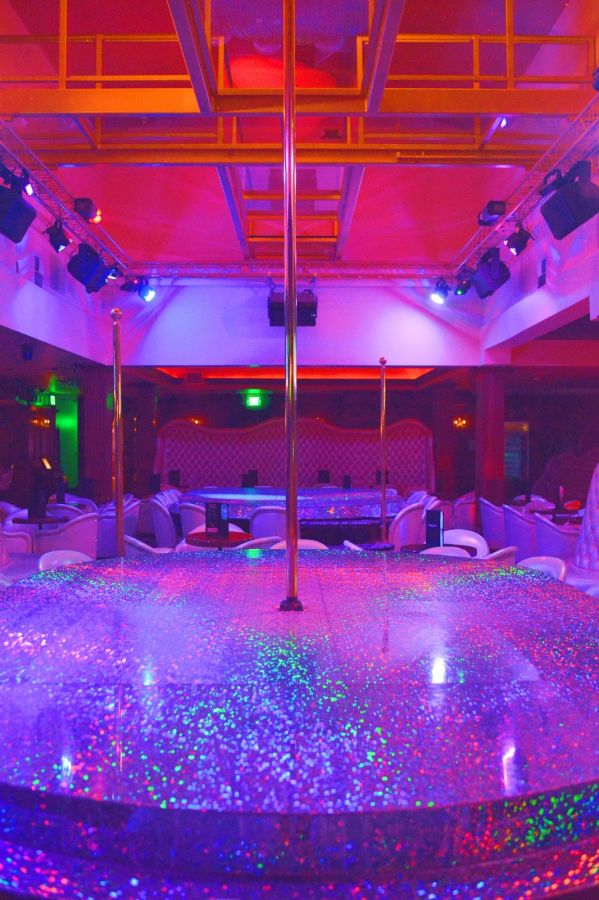 Upstairs you will find another exotic level of comfort and refinement. A see-through glass catwalk earmark's this stage as a sky stage,with a birds-eye view of the action downstairs. This level contains a cigar room,complete with humidor and a long list of your favorite aroma's this side of Havana. Compute this with full service valet parking,total connivence to USC and all of downtown location's and you have a prime candidate for one of the hottest and newest nightspots in the city. It too is doing it's share to bring back the exuberance and the panorama of downtown Los Angeles. The Deja Vu "On Main"…putting the Gentlemen back in Gentlemen's club's. For further information or reservations please call (213) 747-5555. See you "On Main."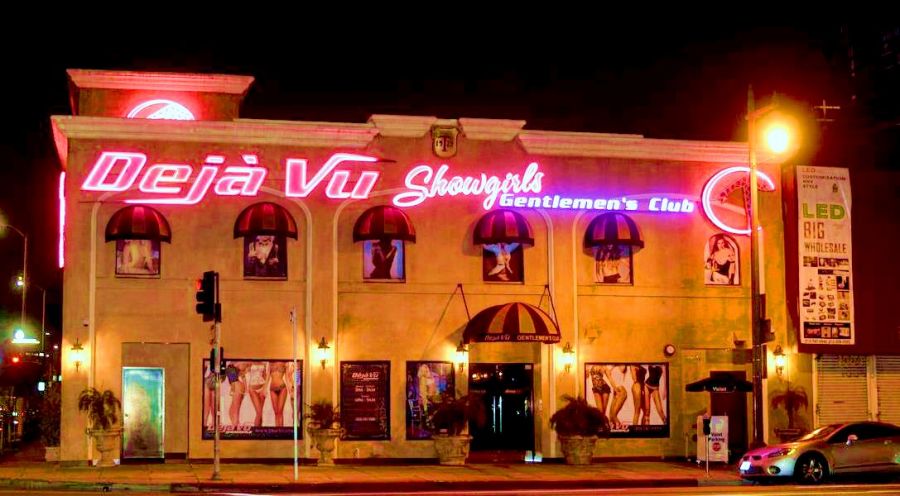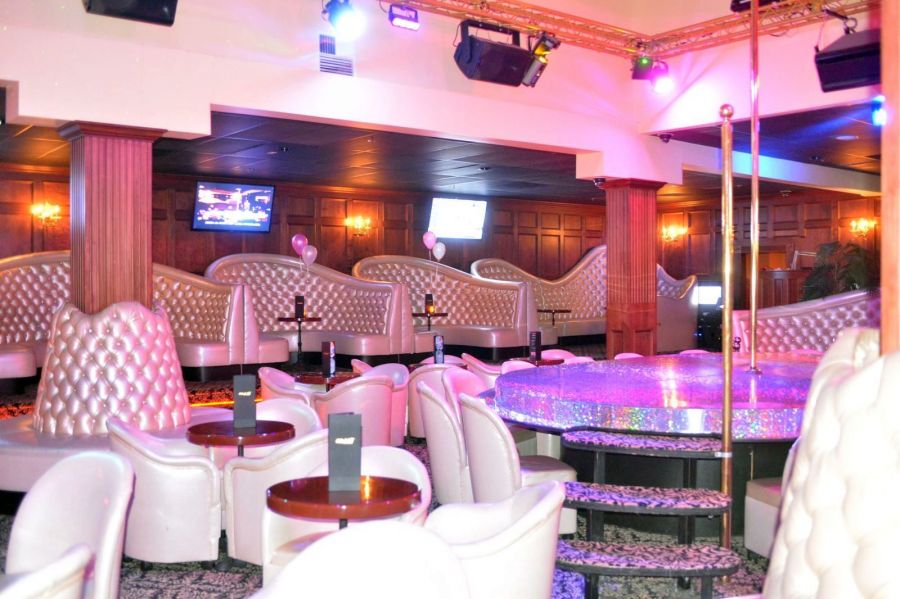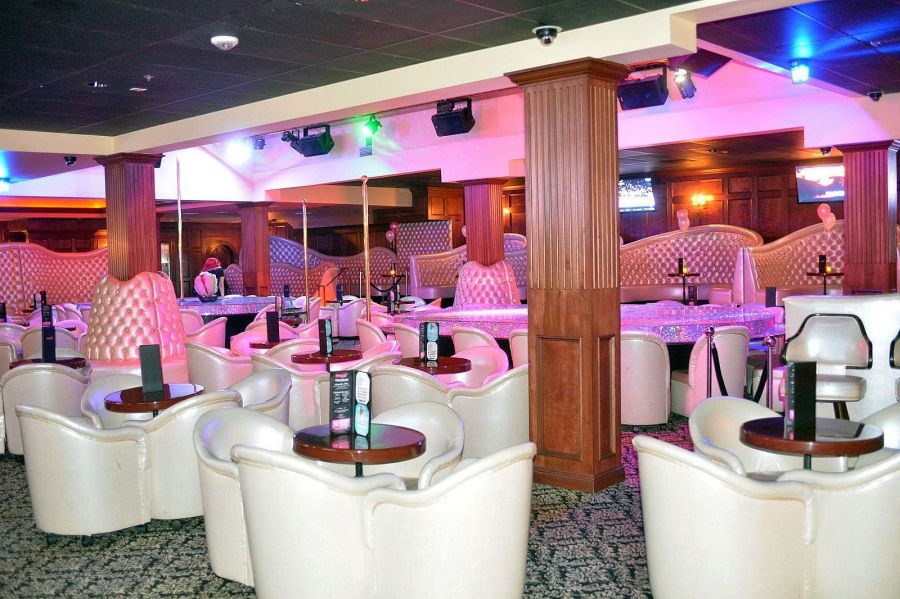 Actual Club Pics!
Share this post:
Follow us on Twitter:
Asianmodelpalooza 15 Theme song &Video!