It will be $50.00 cash only at door tonight starting at 7:30 pm be here!
Deja vu on main 1800 s. main st la ca 90015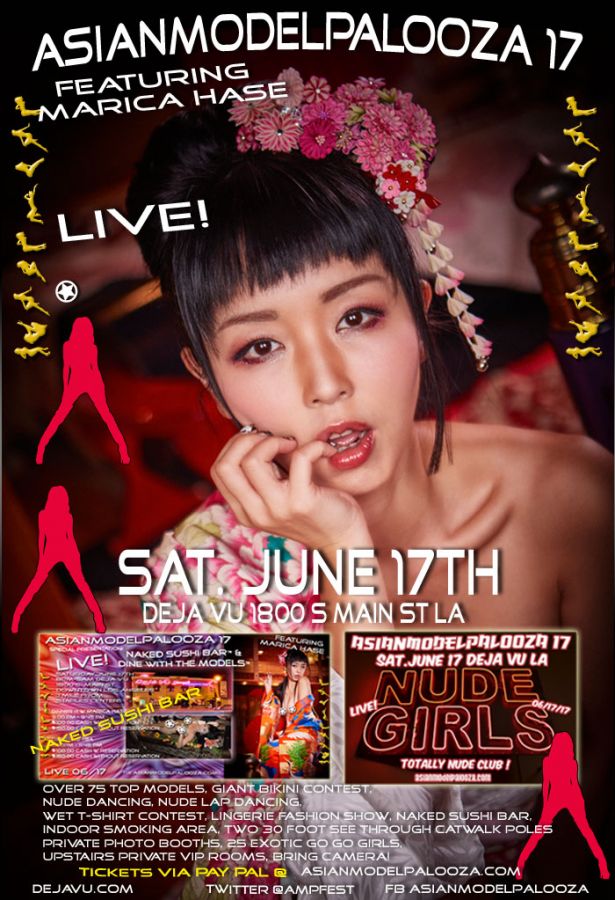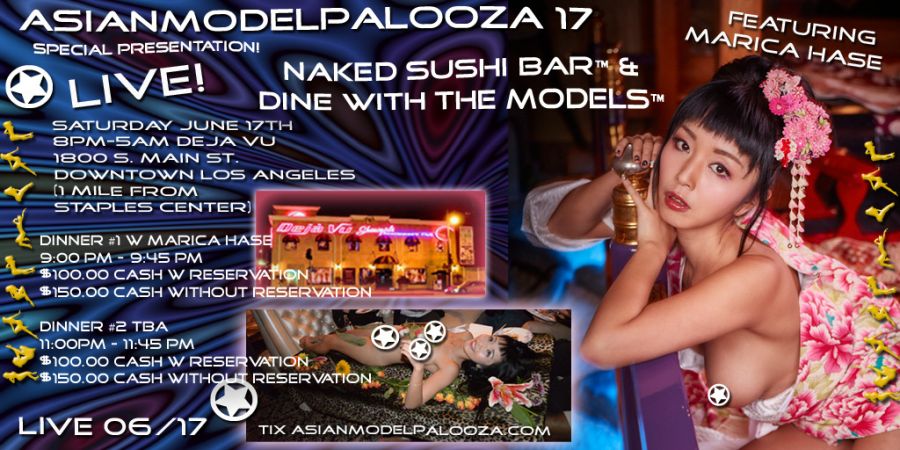 7:30 Pm –6:00 Am Saturday June. 17th, 2017 at
Deja Vu On Main 1800 s. main st. LA CA 90015
"Every year,over 100 Top Asian models strut their stuff at the annual Asianmodelpalooza! Asianmodelpalooza! 2017 takes place at The All New Multi-Million Dollar Totally New Deja Vu on Main in Los Angeles ! (1/2 mile from Staples center).
With some of the hottest models on the page, screen,and internet, Asianmodelpalooza! is sure to satisfy!

Tickets to Asianmodelpalooza! in 2017 cost about $41 each. Reserved 1st and 2nd row seats at Asianmodelpalooza! range from about $99 to around $129."
Yes,This Legendary Event Returns to the City of Angels Saturday June 17th, 2017 at
What: Asianmodelpalooza 17 LA
When: Saturday June 17th, 2017 7:30 Pm –5:30 Am
Where: Deja Vu On Main 1800 s. main st. LA CA 90015
18 & Over
Bring Camera! (Film & Digital Ok ,No Video Camera's Allowed)
Parking: Only $5.00 for White Glove Valet Service or Self Park
(Club Is 1/2 mile from Staples Center in Historic Downtown Los Angeles, also only 100 feet from the 10 freeway!)
Get tickets Now!

http://asianmodelpalooza.com/galleries/albums/amp_17_promo_pics/normal_amp17topmarica005.jpg
Actual Video From Asianmodelpalooza 16 !